'Tis the season to be jolly, but also to be buying gifts for your family and friends. Gifting is never easy, and usually it isn't cheap, either. Looking for the best Christmas sales becomes a part and parcel of the holiday experience, and we do not aim to rob you of this. What we do aim to do is give some hints what may be a great gift for any of your gaming friends this year.
New gaming hardware
Let's get this dealt with right from the start: if the last time you've heard your gift recipient talk about his or hers new console or PC was five years ago, there is good chance* there was no new purchase made after that time. Which means a whole new world of gaming technology can open up should the recipient get new gaming hardware.
Of course, a new gaming-ready PC can cost a ton of money, but PCs have an open structure allowing for upgrades should they become outdated, so even a ready-made gaming PC can be good for years with only slight upgrades. A good place to start looking is MSI or ASUS websites, since they have some of the best gaming computers on the market.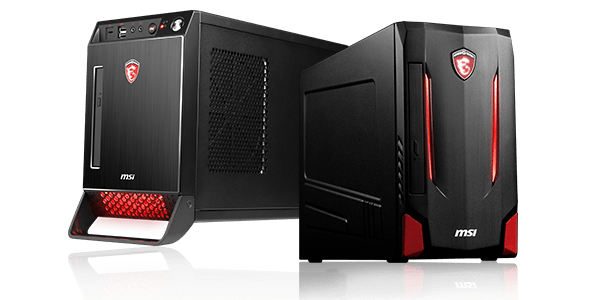 On the other hand, a gaming console costs much less and doesn't have the problem with upgrades. All games released for a given console work just fine, whether they were released right after the console's release, or at the end of its relevance.
Long story short: if the gamer you want to buy a gift for has an outdated hardware, a gaming PC or a current generation console is a pretty great gift idea.
*Please don't take it on our word and remember to check.
New game
We know, it's hardly helpful. There are so many games released each year we could just as well have said "a bag of chips" without specifying brand or flavor. They undoubtedly make for great Christmas gifts for gamers, but how to pick the right one?
To make things a little bit easier, we list several games per genre, so you know where to start looking.
First-person shooter – Battlefield 1, Titanfall 2, DOOM, Overwatch
Stealth – Dishonored 2, Hitman (Season 1)
Role-playing game – World of Warcraft: Legion, Divinity: Original Sin 2, Tyranny
Strategy and tactics – XCOM 2, Civilization VI, Total War: Warhammer
Sports – Forza Horizon 3, FIFA 17, WWE 2K17
Platformer – Inside, Candle
Action – Uncharted 4: A Thief's End, Shadow Warrior 2, The Last Guardian
This by no means exhausts all the games launched this year, nor even takes into consideration all the genres and subgenres. It can, however, give a good idea about what to look for this year, based on some of the more popular genres and/or games. We don't promise you will certainly find the best Christmas gift on this list, but we are certain it will help you refine your search considerably, as long as you know what kind of games the gift recipient plays regularly.
Gaming gear
Ok, so what if the recipient already has the hardware to run the games AND has the games to play? Gaming peripherals could be a great option and there's a good reason for that.
For one, gaming keyboards and mice are usually optimized for the highest functionality and precision. They often feature a number of programmable buttons, customizable weight distribution, at times even configurable lighting, for added style. Gaming peripherals merge form and function and many players consider them indispensable.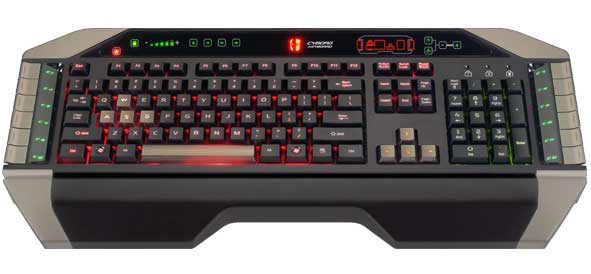 Even console players have access to stylish gadgets thanks to many third-party producers of custom controllers (like pluscontrollers.com or controllerchaos.com), allowing you to pick and choose colors and sometimes even the style of individual parts like buttons.
Gadgets
If all else fails, try gadgets. We know it's an idea even broader than "video games", but we have some suggestions for that as well, albeit a bit fewer.
Drone – drones are all the rage these days, and it's hard not to see why. Getting to control a slick flying object, often with a mounted video camera, is a blast, even if piloting it takes some practice
RC BB-8 – Rogue One premiered not too long ago, but it's no reason to forget about the star of Episode VII – BB-8. You can buy a tiny version, with complex Android controls and a patrol mode from Sphero, or a larger one, piloted with a handy controller made by Hasbro


Source: youtube.com
VR headset – we said that drones are all the rage now. We lied, a bit. Some, probably even a lot of the rage belongs to Virtual Reality. Between HTC Vive, Oculus Rift, and PlayStation VR, there are enough options of immersing oneself in a virtual world to satisfy anyone. VR is a bit costly, but definitely among the best Christmas gifts of 2016, especially when we are talking about gifts for gamers
The final word
Narrowing down a perfect gift for a gamer is hard. When games are considered, there are so many genres, developers, franchises that providing a complete Christmas gift guide is nearly impossible.
Hardware, peripherals, and gadgets aren't in much better situation, as they are very varied even within specific categories. The best thing to do at a short notice is find out what is available at your location or can be quickly delivered. Nobody ever said making Christmas presents is easy.
Whatever you ultimate choice, we hope we helped you make it and that the present made the recipient grateful and happy.
Have warm and merry holidays and remember to share joy with people important to you.